Select your delivery date
Why pre-order? Ordering ahead helps restaurants minimize waste and pass savings to you. All meals made fresh, within 24 hours of delivery. Thank you for supporting your community :)
It looks like you had a previous delivery date selected, we have updated your delivery date to
Why pre-order? Ordering ahead helps restaurants minimize waste and pass savings to you. All meals made fresh, within 24 hours of delivery. Thank you for supporting your community :)
Pumpkin Salad
with Arugula and Orange Balsamic Vinaigrette
Healthyish Republic's Pumpkin Salad features arugula, spinach, roasted butternut squash, pickled red onion, chickpeas, and pumpkin seeds, all harmonized with a zesty orange balsamic vinaigrette for a nourishing medley.
View full details
Ingredients
Arugula, spinach, butternut squash, pickled red onion, chickpeas, pumpkin seeds, orange balsamic vinaigrette (olive oil, balsamic vinegar, orange juice, garlic, salt, pepper).
Heating Instructions
1. Peel off film, pour dressing over salad, mix ingredients together, and enjoy!
Recommended: Transfer the meal to a dish.
Our 'Fresh Seal' packaging keeps this meal fresh for 3 days after delivery.
This meal arrives chilled and packaging is microwave safe
Nutrition Info
The % Daily Value (DV) tells you how nutrients from this meal contribute to a daily diet of 2,000 calories a day. Your daily values might be higher or lower depending on your calorie needs

Healthyish Republic
Healthyish Republic was established to cater to individuals with specific dietary preferences. They provide a diverse and inclusive dining experience, crafting homemade, wholesome meals influenced by various cultures. Their goal is to offer both culinary delight and a sense of belonging to all who dine with them.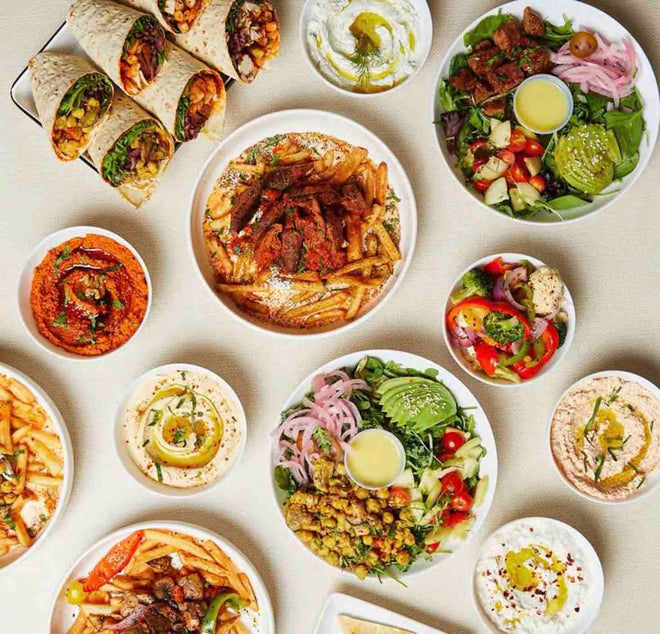 More from Healthyish Republic