Select your delivery date
Why pre-order? Ordering ahead helps restaurants minimize waste and pass savings to you. All meals made fresh, within 24 hours of delivery. Thank you for supporting your community :)
It looks like you had a previous delivery date selected, we have updated your delivery date to
Why pre-order? Ordering ahead helps restaurants minimize waste and pass savings to you. All meals made fresh, within 24 hours of delivery. Thank you for supporting your community :)
Stop overpaying for food delivery.
Get meals for the week delivered together, just reheat and enjoy.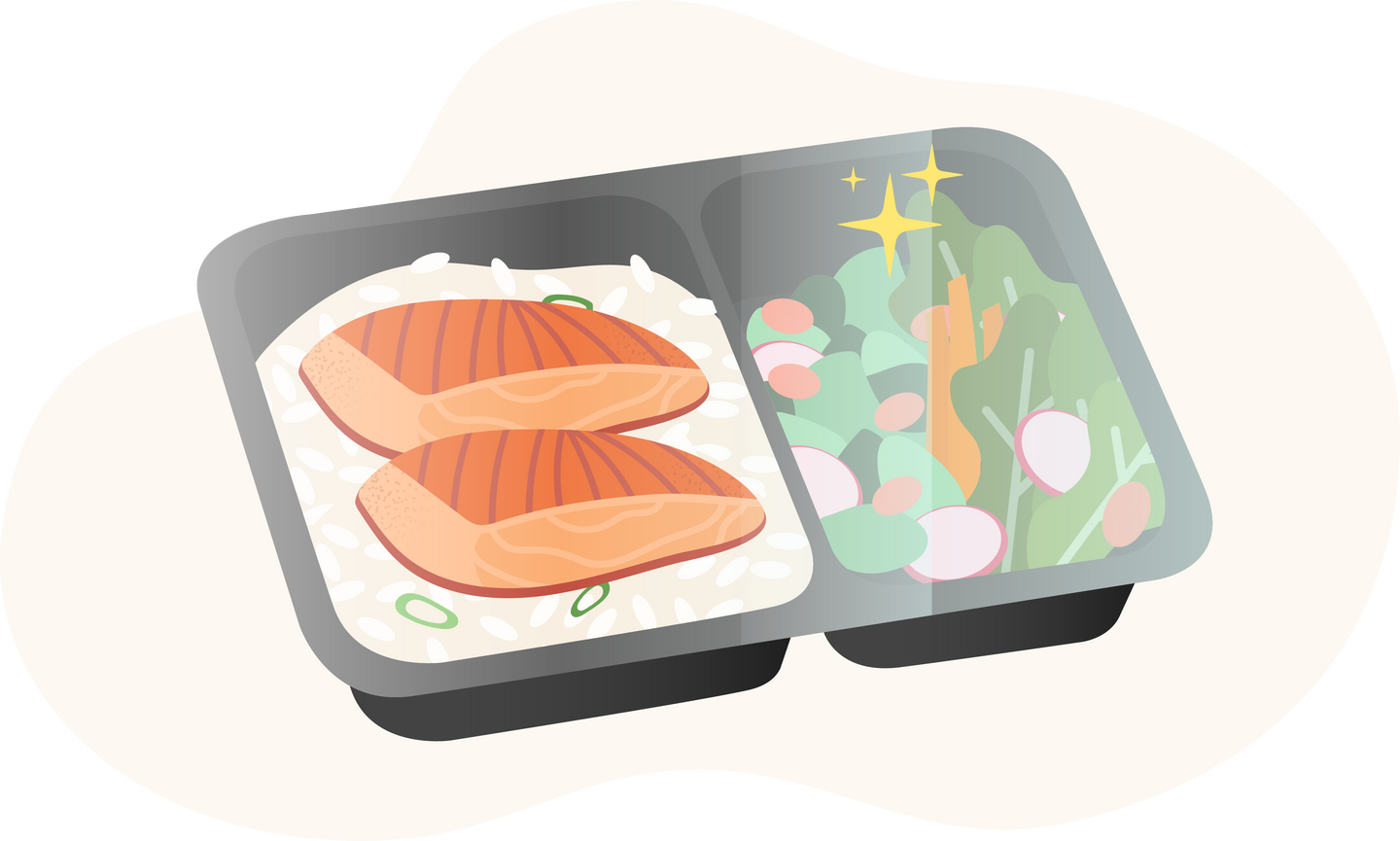 Meals for the whole week in one order.
Our 'Fresh Seal' packaging keeps lettuce crispy and rice moist all week long.
Made in local restaurants, not a factory.
Our meals are made by restaurants, not mass produced like other meal services.
How it works
Browse meals
Shop hundreds of prepared meals from top restaurants in the Bay Area. One flat $5 delivery fee for your whole order. No subscription required.
Get delivery
All meals are delivered in a reusable tote bag. Meals arrive with ice packs to stay cool for hours. No need to be home for delivery.
Heat and enjoy
All meals are ready in 2 steps or less. No cooking required. Our "Fresh Seal" packaging keeps meals fresh for days after delivery.
Frequently Asked Questions
Can I order from multiple restaurants in one order?
Yes! Locale allows you to order from as many restaurants as you like. Regardless of how many products or restaurants you order you'll only pay the $5 flat delivery fee.
How do meals stay fresh all week long?
Our "Fresh Seal" packaging keeps oxygen out and locks moisture in, meaning your meals will stay fresh all week long in your fridge. You can click on individual meals to see exactly how many days after delivery they stay fresh for.
How are these meals so affordable?
By ordering ahead, you help restaurants minimize waste and labor costs. Restaurants are able to pass these savings to you, while staying profitable!
Are Locale meals made in a factory like other prepared meal companies?
No — all meals are made in the kitchens of top restaurants across the Bay Area.
How much is the delivery fee? Are there any other fees?
The delivery fee is $5 flat, no matter how many restaurants you order from. We have no other service fees.
Do I have to be home for the delivery?
No, you do not have to be home at the time of delivery - your order will be packed to stay fresh for up to 4 hours. You'll receive a text when your order is on its way with a link to track your driver.
Do meals arrive fresh or frozen?
All meals arrive chilled and fresh, never frozen.
No! Order only when you want.
Is Locale environmentally friendly?
Yes! While we deliver from restaurants all across the Bay Area, we batch all orders - meaning we pick up and deliver to many customers all on one driver's route. This means that we'll drive the same distance, regardless of if you order from 1 or 10 restaurants. We also reuse almost all of our packaging and you can leave insulated bags from your previous orders out that our drivers will pick up!